Half-timbered homes, colorfully-painted buildings lining stony roads and an enchanting Bavarian Alps backdrop - these alluring characteristics create some of Germany's most postcard-perfect towns. Whether you travel down the winding streets of Rothenburg ob der Tauber or explore the Brick Gothic town center in the Baltic Sea city of Stralsund, there's no way you'll leave Deutschland without experiencing its undeniable charm.
DreamPlanGo
suggests visiting these must-see charming German towns.
1. Rothenburg ob der Tauber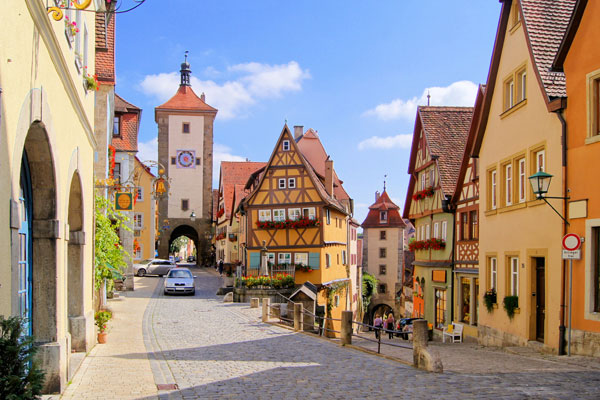 Germany's beloved Rothenburg ob der Tauber is considered one of the most charming medieval Bavarian towns in the country. Its name, translated to 'Red fortress above the Tauber,' comes from the red-roofed buildings sitting within its still-intact city walls, which date to the Middle Ages.
2. Freudenberg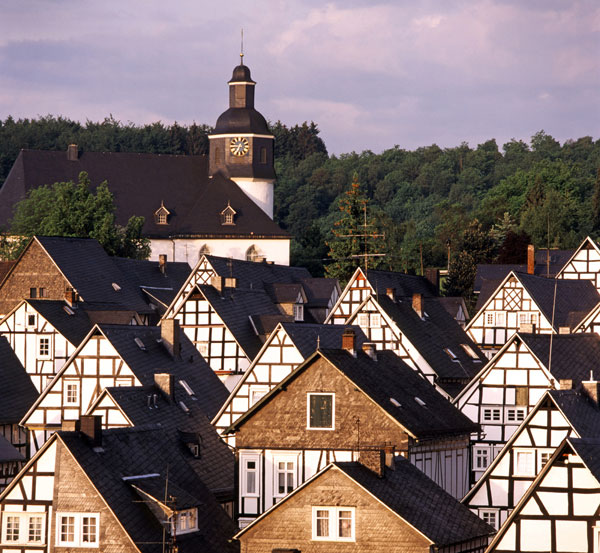 Part of the Orange Route - a trail running from Amsterdam to through Central Germany - Freudenberg's most photo-worthy feature is its downtown area, called the Alter Flecken. This portion of the North Rhine-Westphalia town is made up of a cluster of 17th-century, half-timbered houses and a 13th-century Romanesque church.
3. Cologne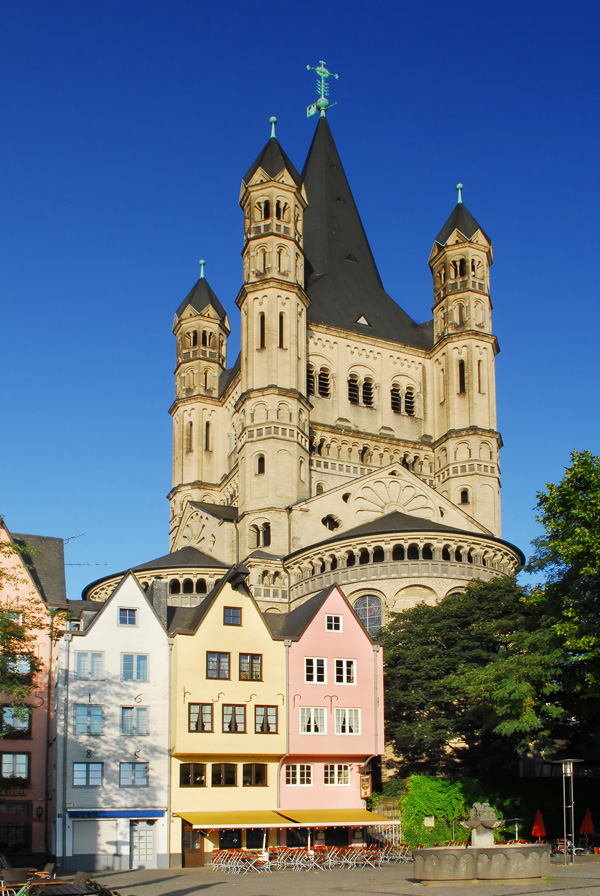 Although one of the county's largest cities, Cologne's captivating streetscape - pastel-painted homes along cobblestoned roads - earns its reputation as an overtly charming German town. Cologne was one of Germany's most heavily bombed cities during World War II, resulting in an eclectic mix of buildings ranging from Roman times up to the 21st century.
4. Füssen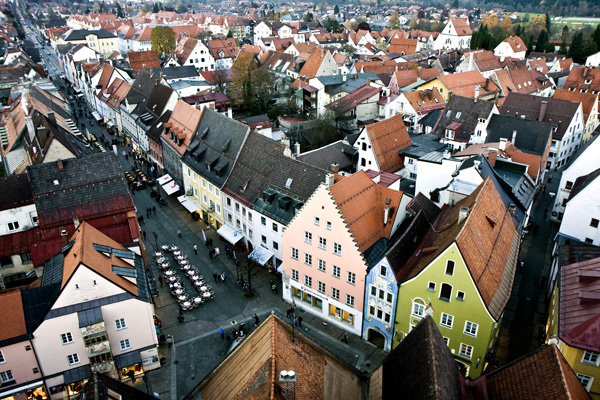 The small Bavarian town of Füssen is just three miles from the Austrian Border. It is the most southern stop on the Romantic Road - a route through Germany featuring picturesque German cities, landscapes and landmarks, like Neuschwanstein castle. Füssen is known for its violins.
5. Landshut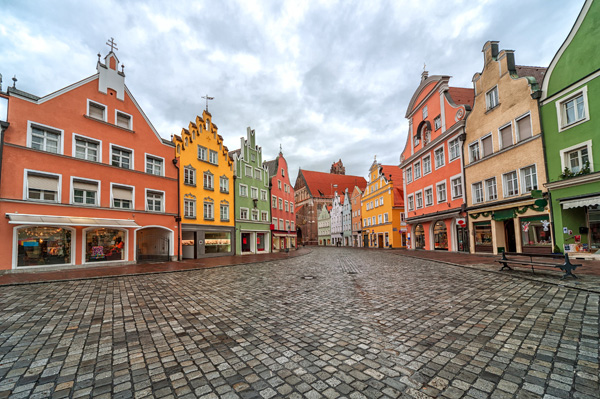 Not far from Munich you'll find the Bavarian town of Landshut. Its pretty alpine foothills location and Gothic architecture make Landshut a highly photogenic destination. A stroll through the historic heart of the city offers travelers a peek into the past, including the Brick Gothic St. Martin's Church and town hall.
6. Cochem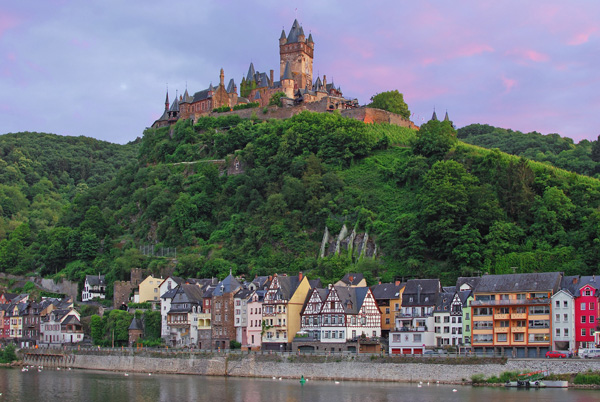 Perched high over the quaint town of Cochem is the 12th-century Reichsburg Cochem (a.k.a., Cochem's Imperial castle). While the town dates back to the 800s, many of the buildings are significantly younger, ranging from 17th-centrury timber-framed homes and churches to Baroque Revival-style parish buildings.
7. Bremen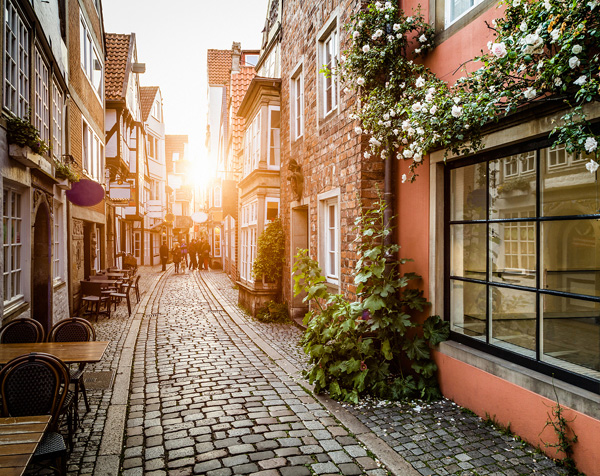 Beyond the former moats in Germany's medieval city of Bremen is the delightful Altstadt, or old town. Here, visitors can wander down crooked lanes lined with 17th- and 18th-century fishermen's homes, converted into shops and cafes, in what's known as the Schnoor quarter. This northwestern German town is roughly 40 miles from the North Sea.
8. Stralsund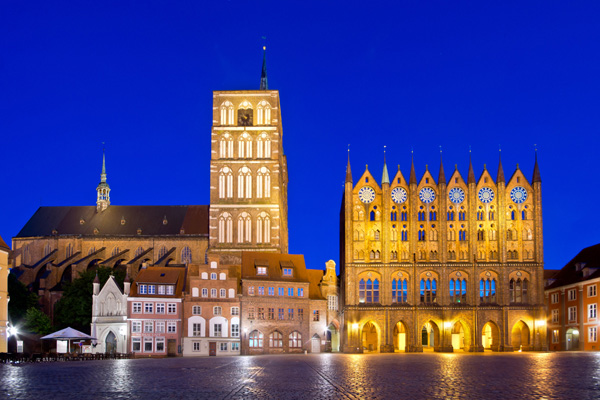 Designated as a UNESCO Heritage Site, Stralsund's old town can be found by locating the aged spire of St. Mary's Church rising over the Western Pomeranian town. Stralsund lies on the sound of Strelasound - a Baltic Sea straight. Visitors travel to the town to see the impeccable Brick Gothic city hall (an intentionally showy building constructed in the 1200s) and some of Europe's biggest Gothic wine cellars.